With our machinery installed on all five continents
With facilities on all five continents, Maprein is the leader in custom-designed, developed and built concrete and mortar plants.
ANY TYPE OF CONCRETE PLANT ANYWHERE IN THE WORLD
DESIGNING AND BUILDING CONCRETE AND MORTAR PLANTS SINCE 1986
Our wide experience in designing and constructing concrete and mortar plants allows us to work hand-in-hand with each customer in search of the best solutions according to their needs, and building custom-made plants right through from the design stage.
We cover concrete plants for the construction industry, for prefabrication, mortar plants, soil-cement plants and all the auxiliary installations to complete them: mixers, silos, hoppers, conveyor belts, bucket conveyors, augers, storage and dispensing systems, etc.
FLEXIBILITY AND RELIABILITY
Our product range stands out for its flexibility, robustness, ease of operation and excellent reliability.
At Maprein our experience has taught us that each project starts from scratch, and requires detailed analysis and customised design. Only then are we able to offer customers exactly what they need, and adapt it to the site where the facility will be located. Therefore, flexibility is one of the fundamental qualities of our plants.
We only employ the very best mechanical, electrical, automation and control components in our developments, all of which are made by solvent leaders in their respective fields. We are therefore able to guarantee the very highest levels of reliability of our products, and if the case arises, quick availability of spare parts.
AT THE CUSTOMER'S SIDE AT ALL TIMES
CUSTOMISED DESIGN
We work in conjunction with our customers to design their unique concrete and mortar plants, completely adapted to the needs of each site.
ASSEMBLY / COMMISSIONING
We build each concrete or mortar plant on site, and run the commissioning process. Anywhere in the world.
AFTER-SALES SERVICE
We run a comprehensive after-sales service at our plants and have specialised teams for electrical and mechanical maintenance.
At Maprein we have been designing, manufacturing and building concrete and mortar plants for over 35 years. We have facilities on the five continents and we are particularly proud of the trust our customers continue to place in use, who highlight the reliability, productivity and ease of operation of our plants and equipment.
Our working method starts off by assessing the specific needs of each plant and each customer, and we work hand-in-hand with them to design and build the most suitable facility for each project.
Only components made by prestigious, leading, solvent brands are used at our plants. That is the only way quick availability of spare parts can be guaranteed whenever they are required.
OVER 35 YEARS EXPERIENCE
Maprein has been operating in this market and building trust with its customers for over 35 years. In this time, we have specialised in the design and construction of concrete, mortar and soil-cement plants, and all related equipment.
Our product portfolio covers practically all production capacities to the very highest standards of customisation. Our goal is to always ensure technology is placed at the service of reliability and ease of operation.
RECOGNISED MARKET POSITION
Our wide experience in the industry means we now hold a leading position in the market, which has always been based on focussing on the needs of each customer. Thanks to that working philosophy, we have built operating plants on the five continents.
Customer service comprises an indispensable pillar in our business. We cater to our customers' needs beyond simple delivery of the plant, and we are only too pleased to accompany them throughout the entire working life of each plant, helping with operation, maintenance and upgrades.
COMMITTED TO QUALITY
At Maprein we are fully committed to the quality of our products, services and industrial processes. We have been awarded the EC label, we are ISO 9001 certified since 2003 and we constantly work on innovating and improving our products and services.
IF YOU WOULD LIKE FURTHER INFORMATION, PLEASE COMPLETE THIS FORM AND WE WILL GET IN TOUCH WITH YOU AS SOON AS POSSIBLE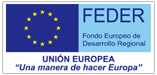 BUILDING TRUST since 1986, we specialise in the design and construction of concrete plants, mortar plants, soil-cement plants and all related equipment such as mixers, silos and others.